为正常播放该音频,请使用IE9及以上版本IE浏览器或其它浏览器。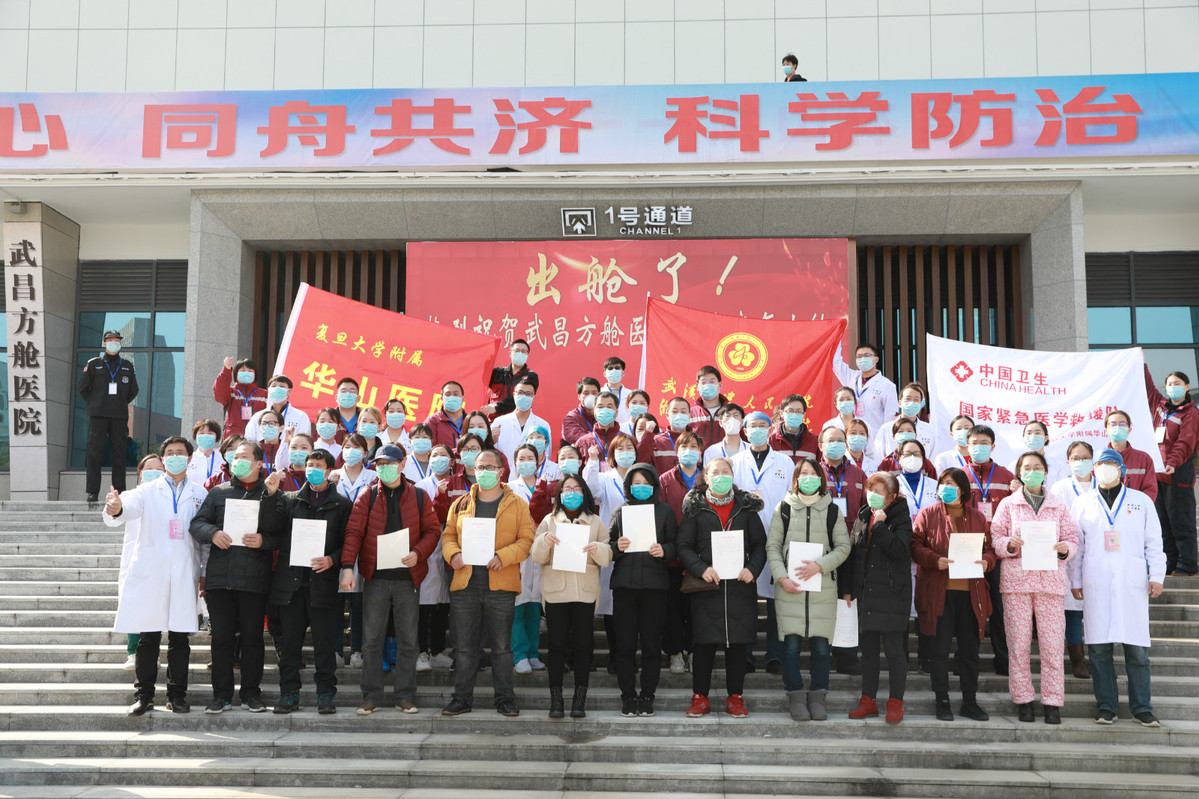 >Makeshift hospitals to be closed
武汉11家方舱医院休舱
Makeshift hospitals built to treat novel coronavirus infected patients with mild symptoms in Wuhan, Hubei province, are expected to wrap up operation around March 10, China Central Television reported on Sunday.
据央视8日报道,湖北武汉专为治疗新冠肺炎轻症患者而建的方舱医院将于本月10日左右全部休舱。
Since Feb 5, 14 makeshift hospitals in the city have been operating, with the longest running for 33 days, and treating more than 12,000 cases, it said.
自2月5日以来,武汉14所方舱医院共收治超过1.2万名患者,其中运行时间最长的方舱医院已运行33天。
As of Sunday afternoon, 11 of the 14 hospitals have suspended operation, with their patients either discharged or transferred to designated hospitals, it said.
截至8日下午,14所方舱医院中的11所已经休舱,病人均已出院或被转入定点医院。
There are about 100 patients still being treated in the remaining three makeshift hospitals.
目前仍有约100名病人在剩余的3家方舱医院中接受治疗。
Zhai Xiaohui, deputy director of the hospital management center with the National Health Commission, said: "Nearly 10,000 beds have been emptied out at the designated hospitals. From now on confirmed cases will be sent to the designated hospitals first. If they cannot handle them, the makeshift hospitals will reopen."
国家卫健委医管中心副主任翟晓辉称:"定点医院已空出近万张床位。从现在开始出现的确诊病例将先收治到定点医院去,定点医院如果解决不了,我们再启动方舱。"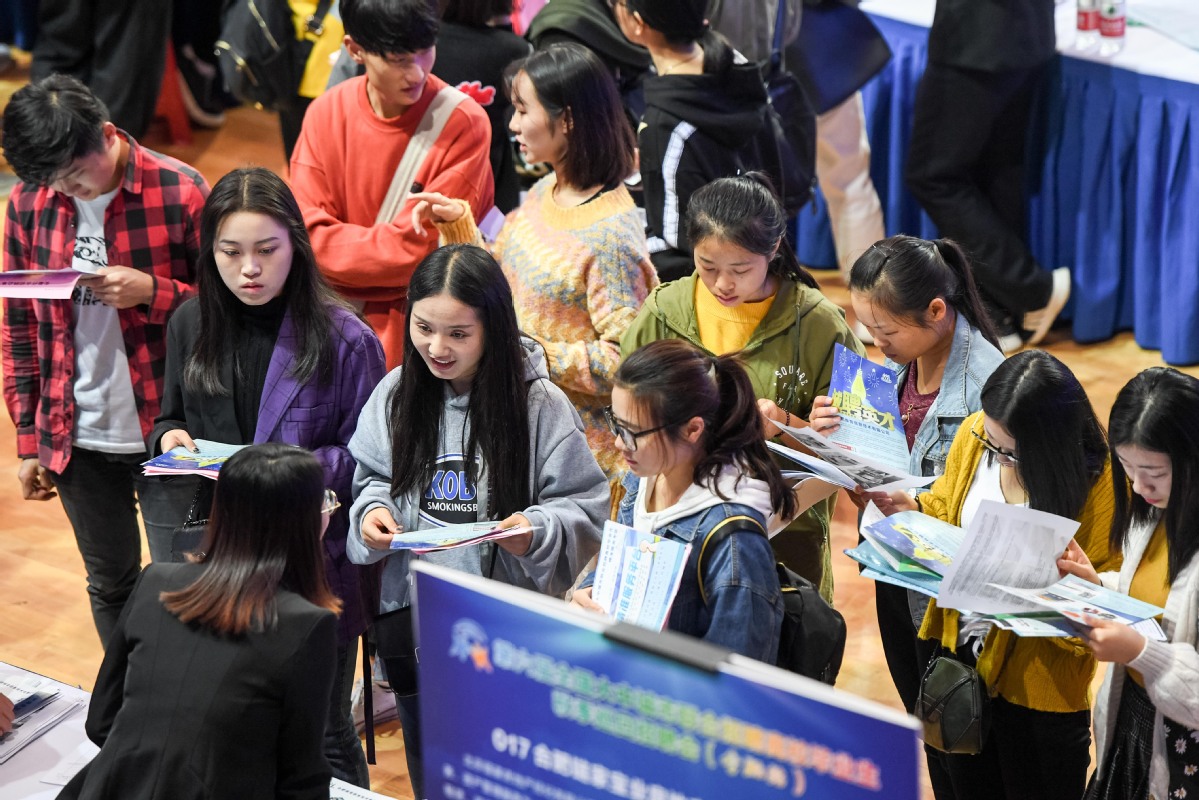 >Gender pay gap narrows
我国男女薪资差距缩小
The average monthly salary of women in urban China reached 6,995 yuan in 2019, up 7.7% year-on-year.
招聘平台BOSS直聘5日发布的报告显示,2019年中国城镇就业女性平均薪酬为6995元,同比上升7.7%。
Though women continue to earn only 81.6% of the men's salary, it's the first time for the gender pay gap to shrink over the past three years, thanks to the growing number of well-paid female workers, a report showed.
虽然女性薪酬均值仅为男性的81.6%,但这是三年来中国女性与男性薪资差距首次缩减,这得益于越来越多女性获得了高薪职位。
With the increase in women's skills and aspirations, more females have risen up to management level, which has boosted their average salary, according to a report released by recruitment platform Boss Zhipin on Thursday.
报告称,随着中国女性的工作能力和职业发展意愿不断增强,越来越多的女性开始进入管理层,因此女性平均薪酬有所提高。
Women held 25.4% of director-level posts last year, up 0.4 percentage points over 2018, the report showed.
报告显示,2019年,中国女性在总监级别职位中的占比达到25.4%,较2018年提高0.4个百分点。
The growth was more obvious in human resources, public relations and legal sectors.
人力资源总监、公关总监、法务总监中的女性比例提高尤为明显。
Besides, with more women choosing to study majors such as science, technology, engineering and math, more female graduates have found jobs with high salaries.
此外,随着选择科学、技术、工程、数学类专业的女性不断增多,越来越多的女性获得了高薪岗位。
However, more than 70% of employees in the top 15 most-paid technical positions were still men.
但平均薪酬最高的15个技术类岗位中的女性占比仍然不足30%。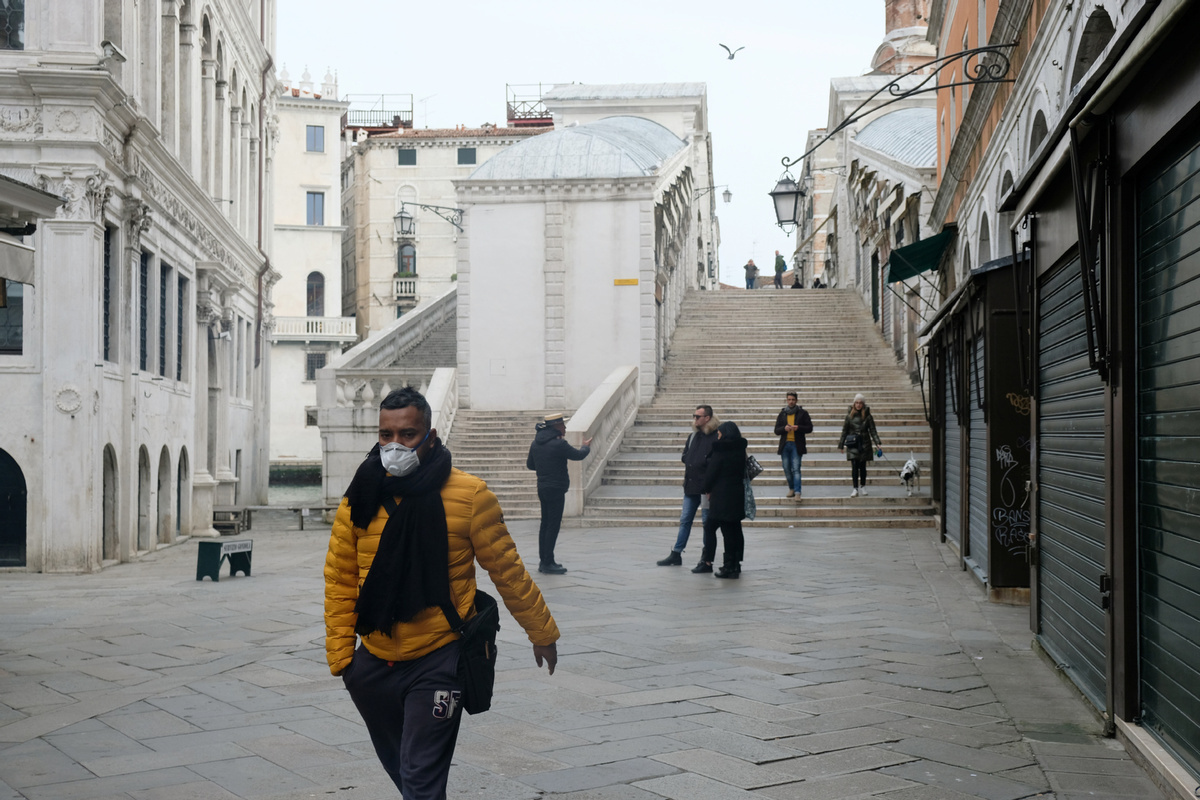 >Italy locks down northern regions
意大利因疫情封锁北部
Italy has locked down the northern Lombardy region and 14 nearby provinces, including the financial capital Milan and tourist hotspot Venice, in an effort to contain the spread of the novel coronavirus, Prime Minister Giuseppe Conte said Sunday.
意大利总理朱塞佩·孔特8日表示,为了遏制新型冠状病毒的传播,意大利已经封锁了北部伦巴第大区和附近的14个省份,金融中心米兰和旅游热点城市威尼斯均在被封锁区域内。
According to a government decree that goes into effect until April 3, unprecedented restrictions will be taken as preventive measures, impacting some 16 million people in the north, which accounts for a quarter of the country's population.
根据一项已生效的政府法令,作为防疫措施,意大利将前所未有地大面积封城,此举将影响北部地区约1600万人,占意大利总人口的1/4。法令有效期将持续到4月3日。
Italy is dealing with the worst coronavirus epidemic outside of Asia.
意大利是目前亚洲以外新冠疫情最严峻的国家。
Deaths rose to 366 with more than 130 reported Sunday, a 50% increase from the day before.
8日,意大利新增新冠肺炎死亡病例超过130例,较前一日增长50%,累计死亡病例上升至366例。
The number of cases in the country nearly tripled from about 2,500 infections on Wednesday to more than 7,375 on Sunday.
该国新冠肺炎确诊病例也从4日的2500例左右增至8日的7375例,增加了近两倍。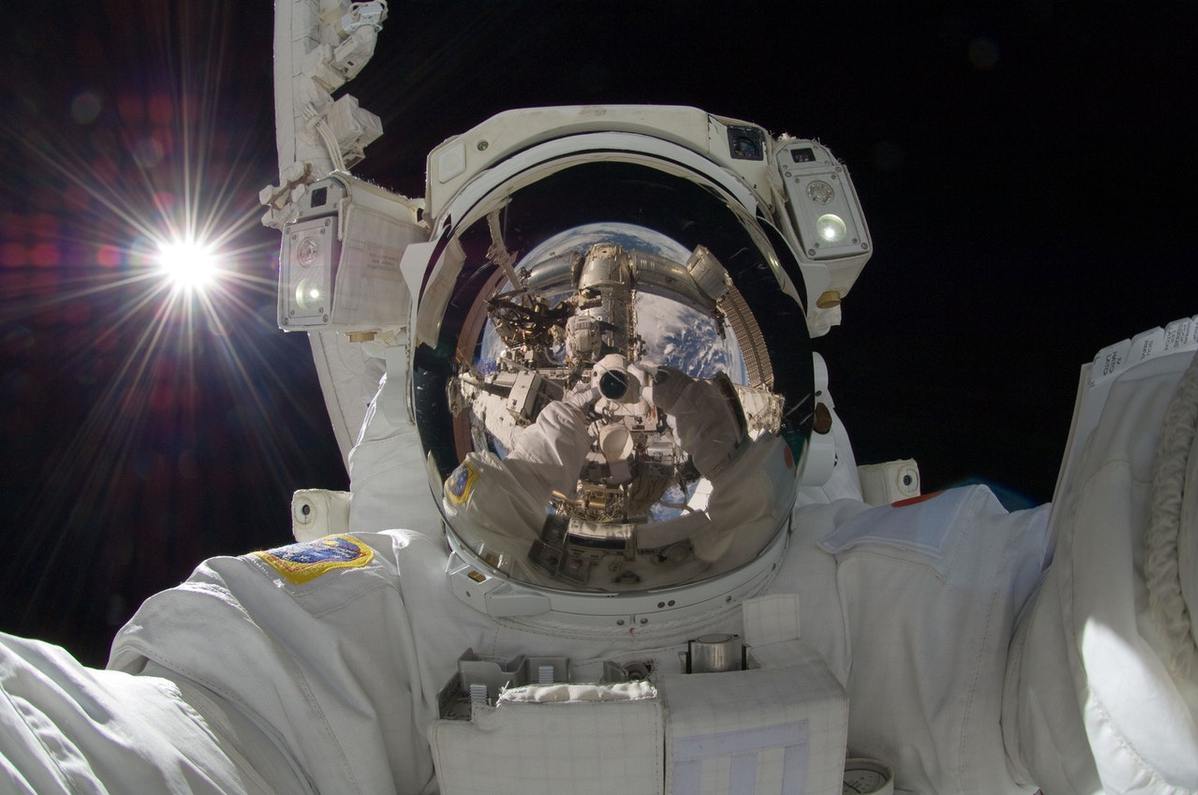 >NASA is hiring astronauts
NASA为登月招募宇航员
NASA announced it is accepting public applications for aspiring astronauts.
美国国家航空航天局(NASA)近日宣布公开招募候选宇航员。
It is the first time in more than four years that the agency has accepted any new applications for this truly epic job.
这是NASA四多年来首次招募新宇航员。
"America is closer than any other time in history since the Apollo program to returning astronauts to the moon," NASA Administrator Jim Bridenstine shared in a statement. "We will send the first woman and next man to the lunar South Pole by 2024, and we need more astronauts to follow suit on the moon, and then Mars. If you have always dreamed of being an astronaut, apply now."
NASA局长吉姆·布里登斯廷在声明中说:"自阿波罗计划以来,美国比历史上任何时期都更接近让宇航员重返月球。到2024年,我们将先把一名女性宇航员,然后是一名男性宇航员送上月球南极,我们需要更多宇航员跟随前人脚步登上月球,然后登上火星。如果你一直梦想成为宇航员,快来申请吧。"
The agency will select the final round of astronaut candidates sometime in mid-2021. From there, the new recruits will begin their training.
NASA将于2021年年中决定最后的入选名单,接着展开新梯次宇航员的训练。
In 2015, when the agency last sought astronaut candidates, more than 18,300 people applied. After all was said and done, just 11 astronauts were selected.
NASA上一次选拔宇航员是在2015年,当时超过1.83万人提交申请,最终只有11名新宇航员顺利结业。
Find more audio news on the China Daily app.